Automotive Dealers
Cars, Trucks, Limos, RVs, Buses and Boats
100% odor elimination,
not odor masking
If it smells better, it sells better.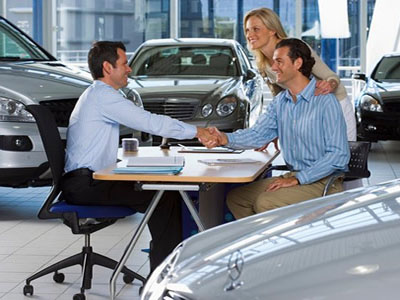 Our Auto Dealership Odor Removal Service Is The Best
BioSweep of Oregon helps vehicle dealerships with challenging odors that can hurt sales. In other words, BioSweep's car odor removal services are perfect for auto dealerships who want to receive top dollar for used cars. Odor contaminated vehicle prices often have to be reduced. Smelly cars are often auctioned. Therefore, we can help you improve sales of your inventory with clean and odor free vehicles.
Odor removal is an important step in prepping vehicles for sale. BioSweep's auto dealership odor removal service removes deep down odors from old food spills, pets, cigarette or marijuana smoke, mold and mildew, bacteria and all sorts of other germs. Likewise, our green technology for automotive odor removal can quickly and completely get rid of these odors that would otherwise turn away buyers.
Automotive Dealership Odor Removal Service Done Right
Our experts are trained in getting rid of even the most difficult and tough odors in vehicles of all sizes and types. Equally, our process gives fast and permanent results! In addition, BioSweep can completely remove odors in just 2 hours for most cars and trucks.
Not to mention, the process is safe for all interior fabrics and materials and leaves no chemical residue.
We eliminate all odors 100% guaranteed:
Years of accumulated, embedded odors of all types
Cigarette, cigar, and marijuana odors
Mold & mildew.
Bacteria, viruses, & allergens
Pet odors of all kinds (including pee).
Accidental foods spills (including curry, seafood, and milk spills) as well as
Any other smell
BioSweep of Oregon uses a 100% natural odor removal process
BioSweep uses an auto dealership odor removal process called advanced photocatalytic oxidation (Phocatox). The penetrating oxidative power of Phocatox removes almost any persistent odor from vehicles of any kind. Above all, our process is 100% natural. As a matter of fact, we use no chemicals, so no residue will be left behind. Learn more about our technology and how it works here.
BioSweep's Phocatox system is the most powerful of its kind in restoration and decontamination applications. In addition, results are fast and permanent! Not to mention, when we have finished a BioSweep of your autos, they will not only be fresh-smelling but a healthier place to be. Above all, we guarantee 100% results with complete odor elimination with our auto dealership odor removal process.
CONTACT US today to find out how we can help improve your sales.
We guarantee to make your vehicles clean of all contaminants.
Our proven technology delivers permanent results, guaranteed! Not an ozone fogger or masking agent, BioSweep of Oregon doesn't use harsh chemicals so won't harm fabrics or materials.
A BioSweep treatment only takes one to two hours for most cars and trucks. We mean it when we say BioSweep of Oregon kills the most offensive odors. WE GUARANTEE 100% RESULTS.

Service Areas:Portland, Salem, Gresham, Hillsboro, Beaverton, Tigard, Lake Oswego, Oregon City, Tualatin, West Linn, as well as SW Washington